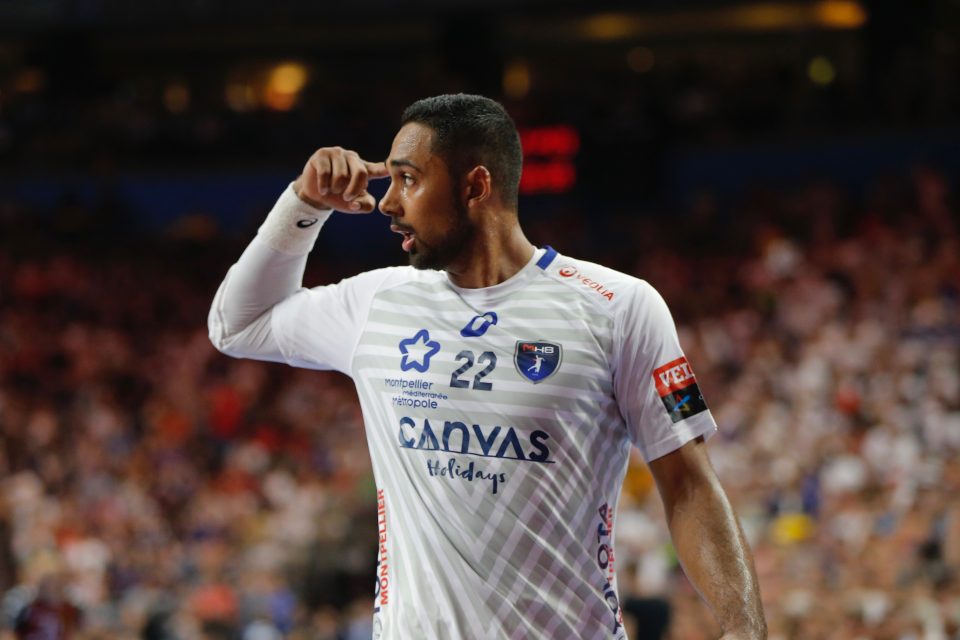 PSG Handball are out of the French Cup 2019! Montpellier Handball was again the specialists for the Cup competitions. The reigning EHF Champions League winners beat the leaders of LidlStar Ligue 32:31 and will meet Chambery in semi-final.
Montpellier Handball
Vincent GERARD: 11/38 arr.
Nikola PORTNER: 0/4 arr dt 0/1 pen.
Kyllian VILLEMINOT
Théophile CAUSSE: 2/3
Jonas TRUCHANOVICUS: 3/3
Mathieu GREBILLE: 2/4
Michael GUIGOU: 3/3
Fredric PETTERSSON: 3/4
Melvyn RICHARDSON: 7/12 dt 3/3 pen.
At KAVTICNIK
Baptiste BONNEFOND: 1/1
Jean-Loup FAUSTIN
Valentin PORT: 8/14
Benjamin AFGOUR: 3/4
Mohamed SOUSSI
Mohamed MAMDOUH
PSG Handball
Rodrigo CORRALES: 2/18 saves
Thierry OMEYER: 9/21 saves
Your Genius: 7/8 dt 3/4 pin.
Luka STEPANCIC: 4/6
Adama KEITA
Sander SAGOSEN: 2/2
Henrik TOFT HANSEN: 4/4
Nedim REMILI: 5/11
Luc ABALO: 5/7
Robin DOURTE
Luka KARABATIC
Viran MORROS
Mikkel HANSEN: 4/8 dt 2/3 pen.
Nikola KARABATIC
Kim EKDAHL DU RIETZ
Dylan NAHL
RESULTS:
Dunkerque / Aix-en-Provence 26-23
Chambéry / HBC Nantes 36-33
Nancy / Saran 33-29
French Cup semi-finals
Nancy – Dunkerque
Chambéry – Montpellier